Adlington are developing Luxury Retirement Apartments at locations across Cheshire. All have good transport links, local shops and community facilities within easy reach.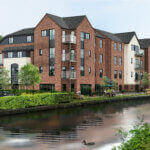 The Bridges is a new development of 62 luxury retirement apartments, well situated in a fantastic location next to the Macclesfield Canal.
Purchasers are now able to place off-plan reservation on apartments at The Bridges.
You can speak to one of our Sales Team to find out more by calling 01625 469 126. Our website also has further information available, including details of available apartments. View more.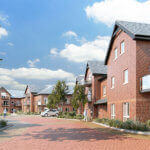 The Chimes will feature 48 Luxury Retirement Apartments exclusively for the over 60s. Located in the heart of vibrant Cheadle, Cheshire – The Chimes is only a short walk from the shops and other local amenities.
Construction is well underway and we are currently taking off-plan reservations from customers who wish to live at The Chimes.
Our on-site Marketing Suite is due to open soon. If you would like more details now, please call our sales team on 0161 507 3201 or visit the development webpage for The Chimes.
A proposed development of luxury retirement apartments in Romiley, Stockport, overlooking the Peak Forest Canal.
Apartments at The Folds, as at all our developments, will have access to a wide range of communal facilities such as a table service restaurant and homeowners lounge.
The Folds webpage has further information or you can call one of our sales team on 0161 509 8635.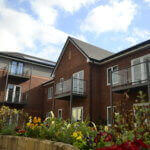 A development of 55 Retirement Apartments in Urmston, Manchester is only a short drive into the heart of Cheshire. This truly urban location means that Adlington House has excellent access to local amenities and shops including the Trafford Centre.
A vibrant community has been created due to the fact that many apartments are now occupied. Likewise, this means that there are only a few Apartments in the final phase of the development available to sell.
Full information can be found here on our website or by calling the Sales Office on 0161 747 8256.