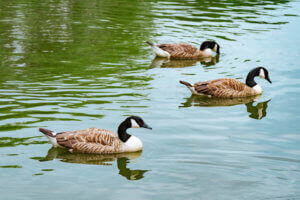 On Saturday 28th September 2019, Homeowners from The Bridges, Macclesfield took to the canal to embark on a return journey from Poynton to Marple.
The 4-hour round trip along the Macclesfield Canal passed through Higher Poynton and High Lane, and upon return they decided to extend their journey down to Lyme View Marina.
Homeowners were lucky to catch a glimpse of local wildlife such as Kingfisher, Heron and of course, plenty of ducks!
The Bridges, an Adlington retirement development specially designed for those over the age of 60, is now fully open and has an ever-growing community of Homeowners.  With an active programme of social events and activities, you can live life however you choose, with the option of care and round-the-clock support, should you need it.
To discover more about our range of spacious apartments and to book your personal tour, please call 01625 469126